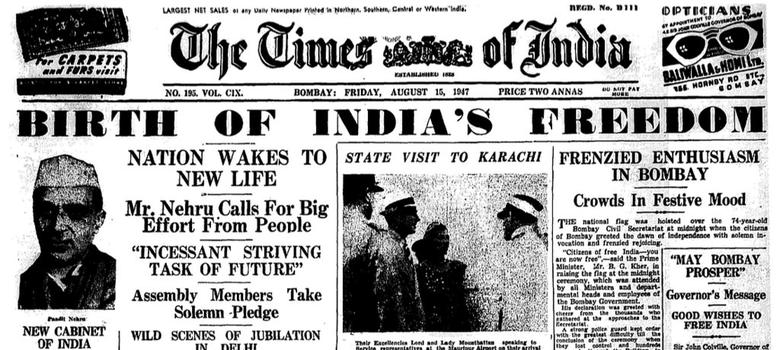 India achieved independence with the pangs of partition causing disruption of the population with multiplicity in heritage and legacies. This sudden migration of people was not peaceful. it witnessed bloodshed, looting, degrading morality among people, and merciless killing of the innocent.
The partition dislodged approximately 12 million people and the initially the Mountbatten Plan initiated the bifurcation of India's population based on the grounds of religion. The Partition had split the country; today we stand as the Republic of India, the Islamic Republic of Pakistan and the People's Republic of Bangladesh.
Independence was declared before there was any defined boundary between the two nations which led to widespread chaos, confusion and the resettlement of refugees did not take place as planned. On the eve of India's independence, P.M Pandit Jawaharlal Nehru delivered his speech "Tryst with Destiny" (15th August 1947). Pakistan celebrated its Independence on 14th August 1947 and Muhammad Ali Jinnah is said to have given his speech addressing the citizenry at the same time as that of Nehru.
The death toll till date remains a mystery with more than two million people are still missing. Some critics have even pointed out the Partition to be a "glaring failure of the government machinery".
India inherited the legacy of the British rule – a system of administration and a democratic form of government based on the Government of India Act of 1935. With the repeal of Article 370 and 35 A for the State of Jammu & Kashmir, "Bharat" takes a step forward in creating "sovereignty, unity, and integrity".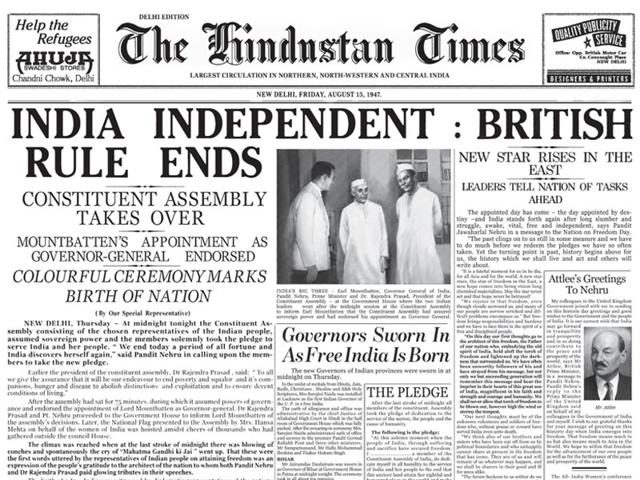 Contributed by:
Subhrajit Samanta
Yeshu Rajgaria