Diwali or Deepawali symbolizes the victory of light over darkness, good over evil and hope over despair. On a dark, moonless night, Lord Rama, King of Ayodhya returned home with his wife, Sita completing 14-years of exile. Natives of Ayodhya welcomed them with lamps and joy in their hearts commemorating this day as Diwali.
Diwali is a 5-days celebration period. Diyas and candles illuminate most accommodations. Exteriors are dazzled with electric lights. Beautiful rangoli designs are created with colored powder or rice flour on the floor. People fill the streets, enkindling fireworks to celebrate Deepawali. Neighbors, friends and family members get together exchanging sweets and gifts.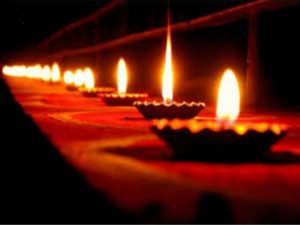 Significance of the 5 days of Diwali
1st Day: (Dhanteras): People keep their homes spick-and-span. They decorate with rangoli, diyas, candles, and fairy lights. People consider this day auspicious for buying precious items like gold, silver, gemstones, etc.

2nd Day (Choti Diwali): Preceding Diwali, on this day, Lord Krishna defeated Naraksur, the Demon King.

3rd Day (Diwali): The day of the main festival. Goddess Lakshmi is revered on this auspicious day .

4th Day (Govardhan Puja): It is celebrated as the day that marks the victory of Lord Krishna. Lord Krishna was known to have lifted the Govardhan Mountain on just one finger.

5th Day (Bhai Dooj): The elder sister in the family applies a "Teeka" of rice and vermilion on her brother's forehead which is followed by Arti. Blessings are bestowed mutually and we come to the epilogue of our celebrations.
Know some unknown facts about Diwali: https://webneel.com/happy-diwali-festival-dates
Safety Measures for you
Buy premium quality fireworks from licensed shops. It is harmful to the environment and the origin of noise and air pollution. Please exercise caution while bursting crackers and as Lord Buddha has rightly suggested "Moderation is the Key."

Light crackers in an open area like fields or terraces. Children should be accompanied by elders while lighting lamps and bursts.

Wear cotton fabric clothes as it does not catch fire easily and avoid fabric like silk or synthetic.
Do make sure to have loads of fun. HAPPY DIWALI!!
Contributed by: Animesh Singha, Samiyo Dong
Featured Image by: Ananya Paul
Read About: Kumartuli: Making of the Goddess Statue of Maa Durga