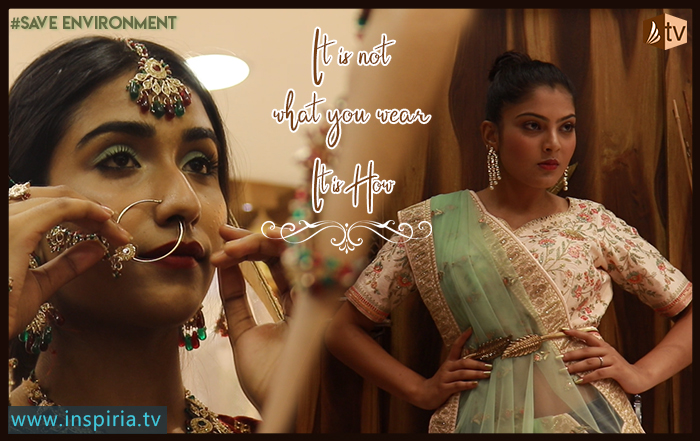 In the past, fashion became trendy with conventional advertising in fashion magazines such as Vogue, Cosmopolitan or Glamour but today, in the realms of the internet, Facebook and Instagram, the nomenclature for fashions have radically altered the way we dress. Adults now spend more than 10 hours with their android devices. Trends in fashion become popular through runaway, street stylistic features or through the apparel of celebrities.
Primarily the Internet is known to popularize distinct trends in current times. It's interesting to note that the World Wide Web has revolutionized the way we dress. In earlier times the garment was custom made, according to the customer's body measurements and his demeanor. A lot of time, money and skill were devoted to make them stylish. But today, in a fast-moving and mass production world, nobody has the time or unlimited budget to customize apparels. Fashion bloggers now have stepped in to iconize certain styles by making us follow recent trends in vogue, rather than imitate celebrities.
Designers throughout the world are ravaging the internet to find suitable couture. The military style apparel known as camouflage is enormously popular today. This style of apparel was popularized by Chiara Ferragni. In fashion wear, trendy colors have been popularized by bloggers. Nowadays, fashion stoppers sport new, combined and muted rather than loud colors. A corporation always focuses on new geographic areas to activate new trends amongst the youth. Among the new trends are the various American style jeans and polo-style apparel in polo club brands. Hallmarks of youth cultures in trendy shoes, sneakers, baggy trousers, three quarters and boxer shorts as well as skirts have been popularized by bloggers in today's digital world. The world is enlivened by celebrities and bloggers, who have a powerful impact on the fad scene, changing the fashion game with runway trends and adding a designer touch to the prevalent 'street style'.
Nowadays we can act as trend-setters and have our own massive following on the internet and Instagram and thereby offer unique stylistic features and choices to the viewers. Nowadays much in vogue called sustainable fashion has become an ethical and beginner's guide to fashion. A combination of morals and aesthetics that help evolve our society into something that pays attention to or solicits global concern for humanity.
Read About: Sustainable Fashion (https://www.sustainablefashionmatterz.com/what-is-sustainable-fashion)
Contributed by:
Subhrajit Samanta
Samiyo Dong
Read More: Kumartuli: Making of the Goddess Statue of Maa Durga