Check out the upcoming Hindi and English web shows set to premiere in 2023.The leading streaming platforms like Netflix, Amazon Prime, Disney + Hotstar, Voot are all geared up to make 2023 exciting, as they have renewed many Hindi as well as English series for this time. If you are one of those crazy content lovers who love to watch a show all at once, you are probably aware that Netflix has many binge-watching shows such as Sacred Games (seasons 1 and 2), Delhi Crime, Jamtara, Mismatched, Masaba Masaba, and so on. The leading streaming platforms have a slew of upcoming original series in the works to make 2023 more exciting. Also, some of their hit series are returning with their new seasons.
Here is a compilation for you the list of the most-awaited upcoming Hindi and English web series that is slated to premiere on various digital platforms in the year 2023. Have a look, below:
Patal Lok Season 2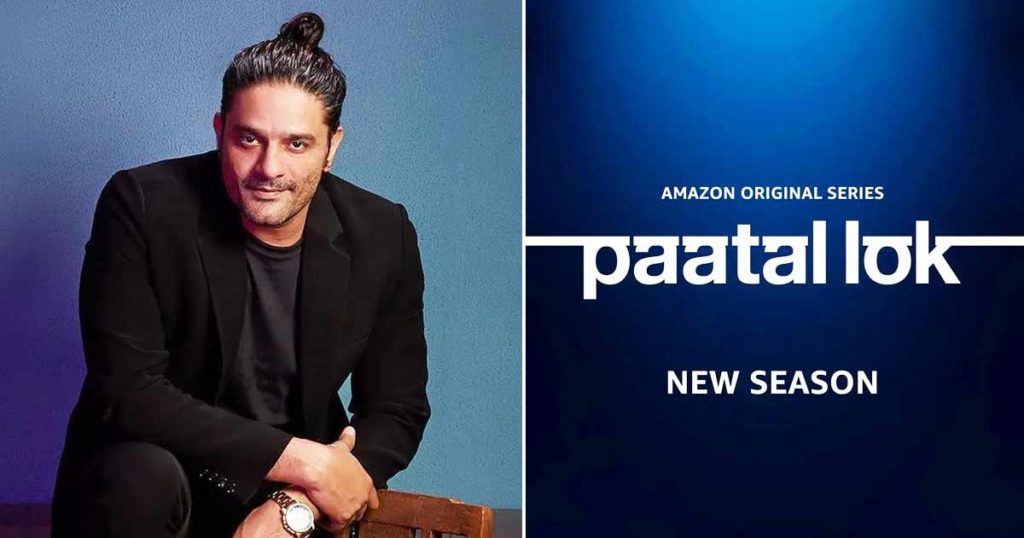 The 1st season is one of the most-awaited and loved web series on Amazon Prime, and now the official announcement has been made for the 2nd season. It is all about Hathiram Chowdhary, who is a police
officer and will continue his character as the fans loved the presentation and wanted more from him.

Highlights
Release Date: To Be Announced
Cast: Jaideep Ahlawat, and more
Platform: Amazon Prime
Mirzapur Season 3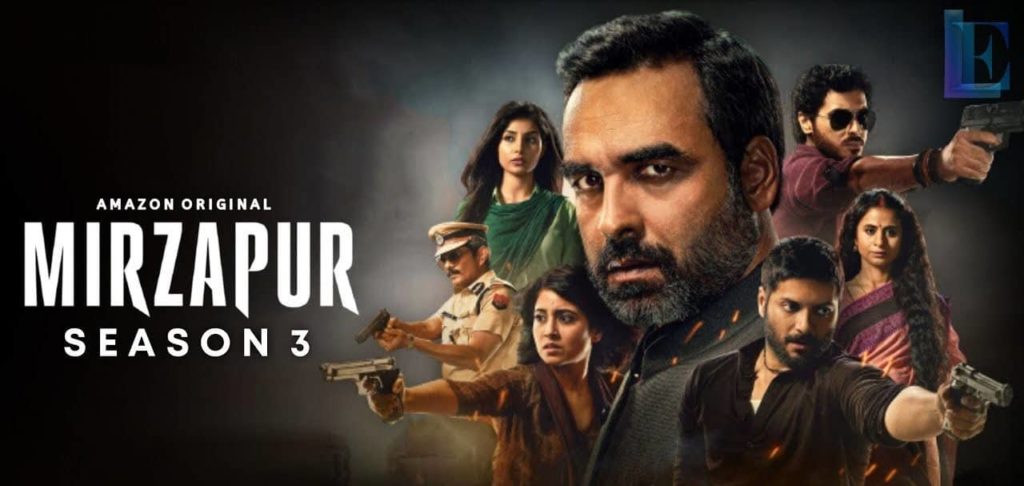 As we all know, Akhandanand Tripathi, or Kaleen Bhaiya, in the Mirzapur web series has garnered a lot of praise for Pankaj Tripathi, one of the most popular actors in Bollywood. A huge success and one of the most watched series in Indian history, the second season was launched in October 2021.
One of the most eagerly anticipated new Hindi web series on Amazon Prime is The Mirzapur Season 3. The story has been written, and the actor claims that filming has just begun. The third season is anticipated to debut in 2023. We are eagerly awaiting the following chapter after Munna's passing.

Highlights
Release Date: To Be Announced
Cast: Ali Fazal, Shweta Tripathi, Pankaj Tripathi, and more.
OTT Platform: Amazon Prime
Asur Season 2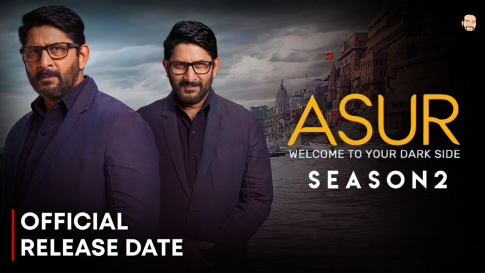 The first season of this upcoming Hindi online series was incredibly popular and well-liked by viewers across India. The American TV show True Detective served as the inspiration for this online series. The web series was developed by Gaurav Shukla, Shweta, and others. Ding Entertainment and Viacom 18 Studios are in charge of its production.
Arshad Warsi, Nikhil Nair, Ridhi Dogra, and other first-season actors will return for Season 2. We anticipate that season two will have 8 episodes, much like season one did.

Highlights
Release Date: To Be Announced
Cast: Arshad Warsi, Nikhil Nair, Ridhi Dogra, and more
OTT Platform: Voot
The Family Man Season 3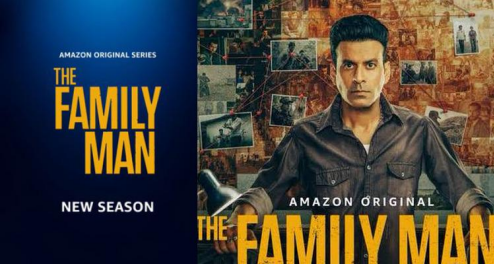 The Family Man season is one of the most-watched web series on Amazon Prime, as Manoj Bajpayee nailed the character as Srikant in both seasons. Currently Amazon Prime declared its new forthcoming web series the 3rd season is on the way, and we all are waiting for the same. As of now, we have no official information for the release date or trailer.
Highlights
Release Date: To be Announced
Cast: Manoj Bajpayee
Platform: Amazon Prime
Formula 1: Drive to Survive (Season 5)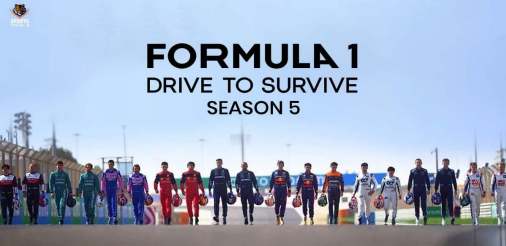 Number of episodes: 10
Rating: TV-MA
Language: English
Genre: Documentary, Sport
Cast: Will Buxton, Jack Nicholls, Lewis Hamilton
Runtime: 40 mins
Awards: Nominated for 1 BAFTA Award wins & 15 nominations total
Ahead of the Formula 1 season returning to our screens in the coming weeks, we're now able to take a look back at last season to see the trials and tribulations of the F1 teams looking to win the world championship.
Box to Box Films returns for its signature series with plenty of drama and intrigue.
You: Season 4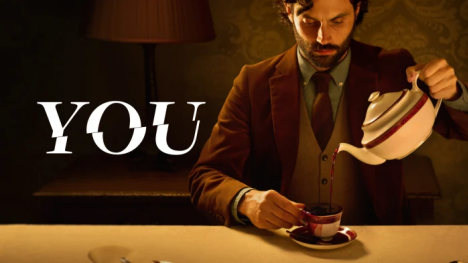 Hello, You. Netflix's hit stalker drama is almost back for Season 4, meaning you can finally stop stalking the 'net for information and watch something even more exciting: the show itself. But manage your expectations: After the first half of Season 4 premieres on Feb. 9, you'll have to wait another month for Part 2. More time to theorize, right?
The last time we saw Joe Goldberg (Penn Badgley), he was lurking the streets of Paris incognito, indicating he'd relocated internationally after murdering his wife, Love Quinn (Victoria Pedretti), giving away his baby, and faking his own death. You know, typical Joe Goldberg stuff. All signs pointed to him going to the City of Lights in pursuit of Marienne Bellamy (Tati Gabrielle), his librarian flame who discovered the truth behind his twisted, murderous tendencies in the Season 3 finale. But Joe won't be spending all of Season 4 in Paris — most of the season will be set in London, where he's found a new job, a new name, and a new, possibly murderous social circle.
Here's everything we know about Season 4 of You.
You Season 4 release date
Season 4 of You will consist of 10 episodes split into two five-episode batches. The first half is scheduled to launch Feb. 9 (it was originally set for Feb. 10). Part 2 will now premiere on March 9.
Filming started March 21, 2022, in London and wrapped up on Aug. 27, 2022.
You Season 4 trailer
Netflix dropped the official trailer for Season 4 Part 1 on Jan. 9, giving us a preview of what to get excited for in the new season. It looks as juicy as ever, with lots of glitz and glamour among Joe's new "friends." Joe has a new persona as a professor in London, and he's convinced himself that he's left his sinister ways behind.
Badgley previously teased the season to Entertainment Tonight, saying, "The tone is similar but it's shifting in that there is a different format…It's almost like we're shifting the genre slightly." The genre, of
course, is a whodunit murder mystery, according to Netflix. This time, the shoe is on the other foot and Joe is the one being stalked!
Outer Banks: Season 3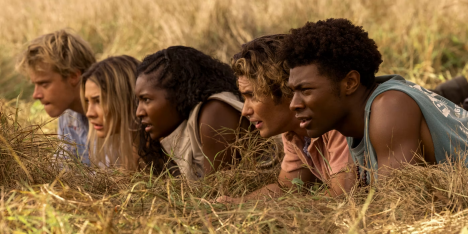 John B's back! Finally! It's been more than a year—although it seems like an eternity—since Netflix finally renewed its hugely popular action-adventure-mystery-teen drama series, Outer Banks, for Season 3. Teen drama Outer Banks returns for season 3, which sees Sarah (Madelyn Cline), John B (Chase Stokes), and the rest of the Pogues washed ashore on a desert island after losing the gold and fleeing the Outer Banks during the season 2 finale. The island may seem like an idyllic new home for now, but it looks like things won't stay simple for the group of North Carolina teens.
Snowfall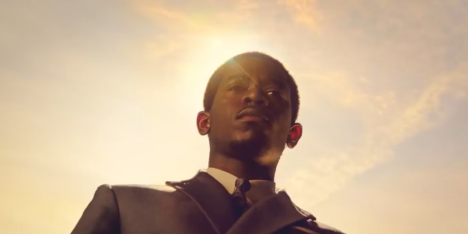 Snowfall finally closes the book with its sixth and final season. Created by John Singleton, Eric Amadio, and Dave Andron, the American crime drama TV series follows an ensemble of characters whose lives are greatly influenced by the first crack epidemic in the city. From a young, up-and-coming drug dealer to a Mexican luchador, their lives are bound to intersect within all the cocaine-fueled chaos that ensues in Los Angeles.
Having first premiered on FX on July 5, 2017, Snowfall is reaching its end this February. Here's everything you need to know about the show's final season. Snowfall officially premieres on February 22, 2023, at 10 p.m. ET/PT. The show will make its debut on FX and stream the next day on Hulu. It will be available globally on Disney+ under the Star banner.