Irrfan Khan- an actor with a difference, an artist with an impact and a man of simplicity. Deeply philosophical, he had a different take on life, art and religion. He was too candid on his views on his religion, on Bollywood and Hollywood. According to the actor, Hollywood films are punctiliously formatted as well as spontaneous. On the other hand, Bollywood is iconized by a different technique which is based on stereotypes and highly formalized. Yet, Irrfan can claim to have sparkled in both genres.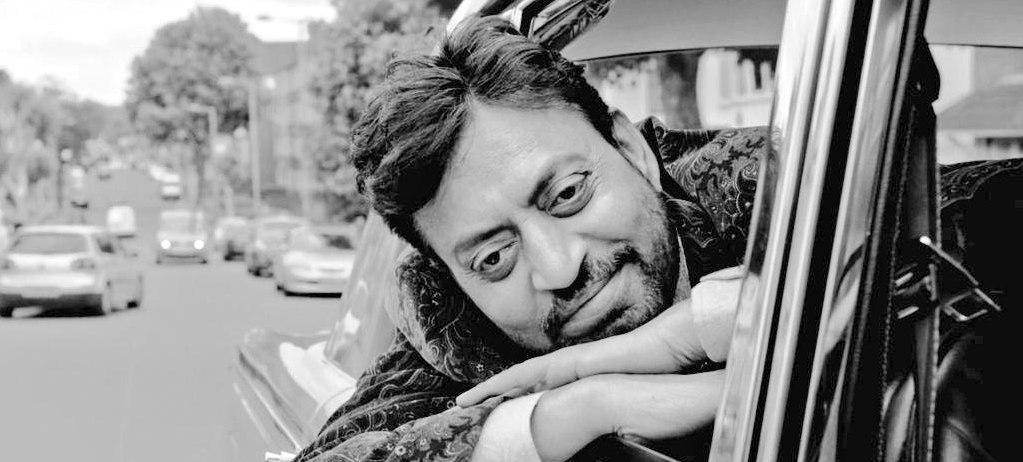 Check out the Irrfan Khan filmography @ https://en.wikipedia.org/wiki/Irrfan_Khan_filmography
Irrfan's stardom on the big screen came with his first internationally acclaimed movie "Salaam Bombay" in 1988. He became the popular face after Haasil in 2003. Echoes of samurai tales set in Circa feudal India in The Warrior (2001) by the British film-maker Asif Kapadia was chosen by the British Academy of Film and Television to represent the UK in the "Best Foreign Language Film" category at the 2003 Oscars. His success in The Warrior was a preamble to his later roles, for example in The Namesake in 2006 and New York, I Love You in 2010. In 2008, he played the role of a police inspector, which was praised by Danny Boyle as "beautiful to watch''. But he declined to play such roles which he felt had to close a religious or cultural connotation. He refused roles offered to him in Deepa Mehta's Midnight's Children and Mira Nair's Reluctant Fundamentalist. Irrfan Khan played the role of the Indian scientist, Rajit Ratha in The Amazing Spider-Man produced by Columbia Pictures. He also appeared as the billionaire owner of Jurassic World.
Irrfan Khan, being the actor's actor, an actor par excellence had iconized himself with a new definition of the hero. Non- dramatic and natural delivery of dialogue in films has become his quintessential style.
In Gunday his best dialogue was-
"Pistol ki goli aur laundiya ki boli jab chalta hai, toh jaan dono mein hi khatre mein hoti hai."
In Paan Singh Tomar his rebellion culminated in his dialogue; "Beehad mein Baaghi Hote hai, dacait milte hai parliament mein."
In The Killer, he warned us that "Bade sheharon ki hawa aur chotey sheharon ka pani, bada khatarnak hota hai."
He was brazening in Piku, where he asserted, "Death aur Shit, yeh do cheezen kisi ko, kahin bhi, kabhi bhi, aa sakti hai."
In the Lunchbox, he tweeted at our forgetfulness, "I think we forget things if there is nobody to tell them."
He was quite existential in the Life of Pi, "Hunger can change everything you thought you knew about yourself."
He was also ambiguous in The Jurassic World, "The key to a happy life is to accept you are never actually in control."
In Hindi medium (2017), he was more caustic-
"Ek French banda, German banda speak wrong English, we no problem, Ek Indian banda say wrong English, banda hi bekar ho jaata hai ji."
Shobhaa De in the following words has succinctly encapsulated Irrfan's contribution to cinema:
"For me Irrfan was the lone wolf in an industry filled with sharks. His aloofness was not a studied act-he was aloof with good reason-he was sure of his talent—my personal favourites remain Maqbool (2004) and The Namesake (2008) and later, The Lunchbox and Piku."
He was diagnosed with neuroendocrine tumours in 2018. In his agony, he tweeted philosophically with Margaret Mitchell, the author of Gone with the Wind that "life is under no obligation to give us what we expect". As he was fighting for his life in a London hospital, he became reconciled to his religion and tweeted to his fans the message that "God speaks to each of us as he makes us, then walks with us silently out of the night." Remembering his maverick personality, all our tributes- 'Salaam Irrfan'! You will always be safe in the casket of our memories.
Contributed by:
Subhrajit Samanta
Read More: Top 5 Habits to Adopt during Quarantine