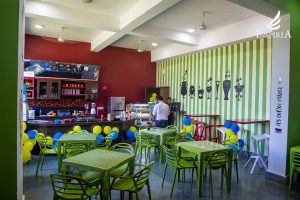 When was the last time you visited an aesthetically themed café and savored in your favourite cuisine? Do you wish to explore more gastronomic delights for taste buds? To satisfy your quest for the aesthetic factor in food Inspiria Knowledge Campus has taken a step forward with an initiative to incorporate an in-house café cum restaurant- the Inspiria Café.
Inspiria Café offers the finest cuisines of this region that distinctly reflects the taste and essence of local culture, its cuisine and food art. An initiative by the Hospitality Management students of Inspiria Knowledge Campus, Inspiria Café becomes the first café in the city to operate fully by students.
Inaugurated on 7th of August by the General Manager of Montana Vista in the presence the students and team Inspiria; Inspiria Cafe stands as an exemplary initiative. Mr Rahul Gupta, Head Operations and Mr Indrajit Chatterjee, Head Academics and Team Inspiria congratulated the students on their recent achievement and graced the occasion with their presence and words of appreciation.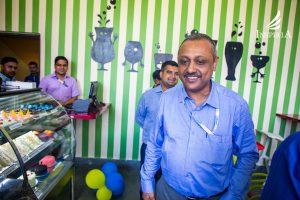 Inspiria café on the first day of its launch introduced some exotic flavours to the taste buds and perfectly maintained a tireless atmosphere in the sunny afternoon. Walls painted with artistic themes and dexterous graphics are a sight to behold. The menu of Inspiria café has more than coffee and brownies to offer!
The menu is exotically themed on the local culture and diverse range of flavours for the food lovers. The café offers exotic flavours in its menu which includes sandwiches tossed with an essence of local flavours, brownies and pastries, burgers, muffins, and tropical beverages. The price range varies from one platter to another but is available at an affordable price.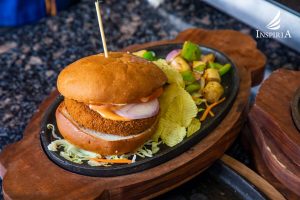 Inspiria café is the right place to take a break on your working days as its enriching ambience will envelop you in it's warmth. Everything in the menu is a must try here. Be it food, ambience, interior. Inspiria café is your ultimate walk-in to awesomeness! Bon Appétit!
Contributed by:
Samiyo Dong 
TL Blogs