Esperanza Media Fest, held at Inspiria Knowledge Campus from October 4th to 6th, was a three-day
extravaganza that brought together media enthusiasts, professionals, and students under one
roof. Each day was packed with insightful discussions, workshops, and talks. In this blog, we'll
focus on the highlights of the 3rd day, which featured a diverse range of speakers and topics.
The 3rd day commenced with a thought-provoking session by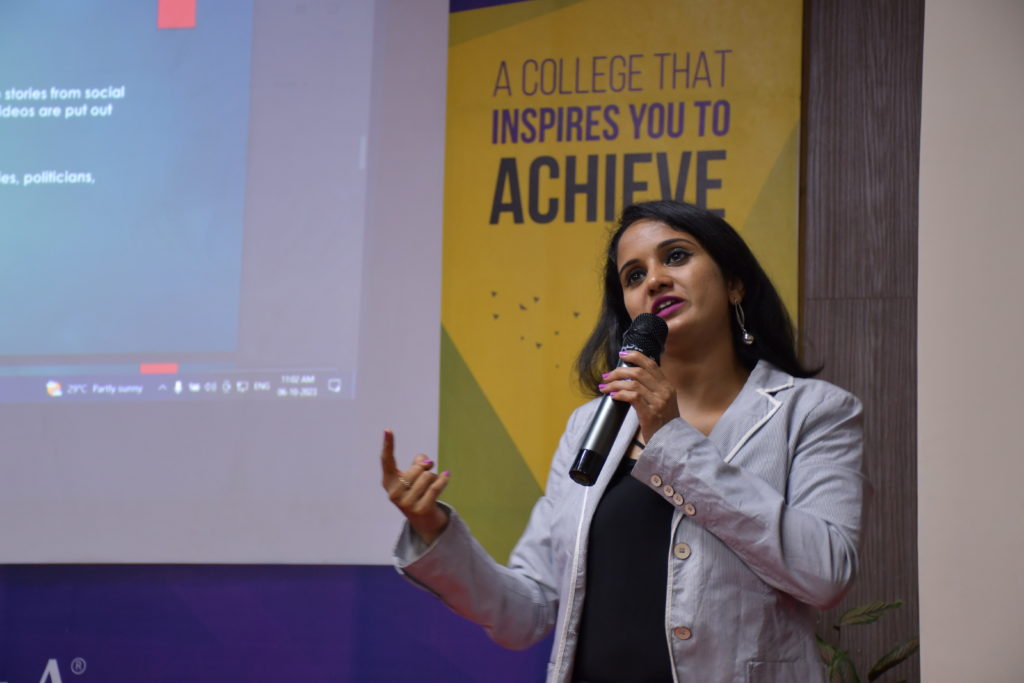 Speaker – Prema Rajaram,
Topic – Digital Media, News Evolution and Credibility
Prema is an independent media consultant. She delved into the world of digital media, emphasizing the importance ofcredibility in the era of information overload. Prema discussed the challenges of maintaining trustworthiness in the digital age and provided valuable insights into how to create content that stands out for its reliability and authenticity.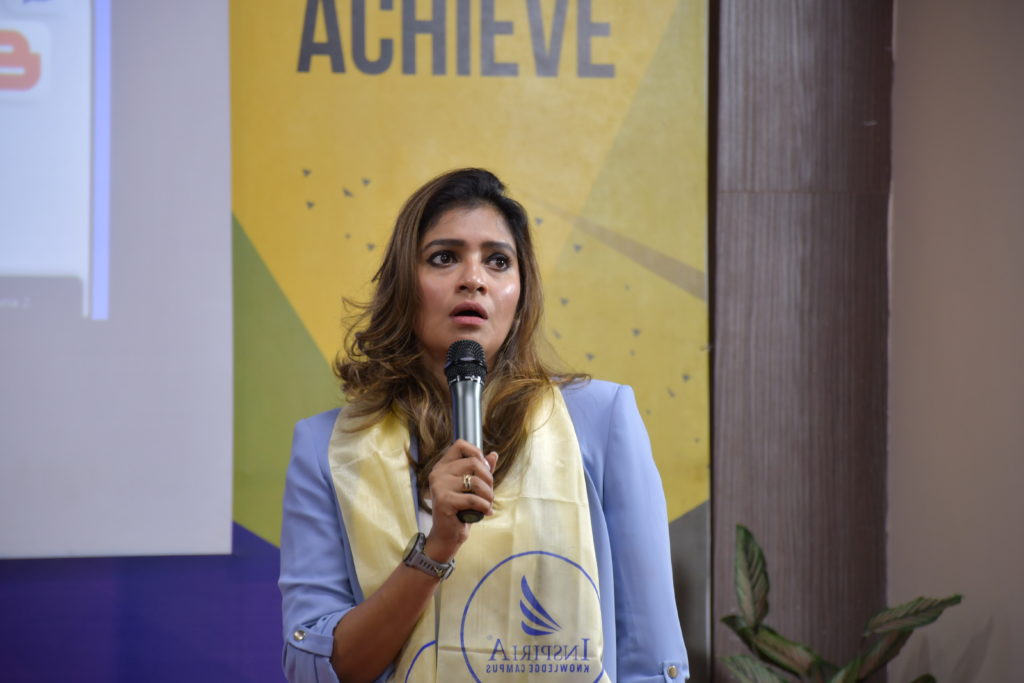 Speaker – Sayahnna Datt
Topic – Branding in the Age of Digital Media
Sayahnna is the founder at Brand Partner, captivated the audience with her
expertise in branding. She discussed the critical role branding plays in the media industry,
shedding light on how effective branding strategies can create a strong connection with the
target audience. Sayahnna shared her experiences and knowledge, offering students valuable
insights into building and promoting a brand.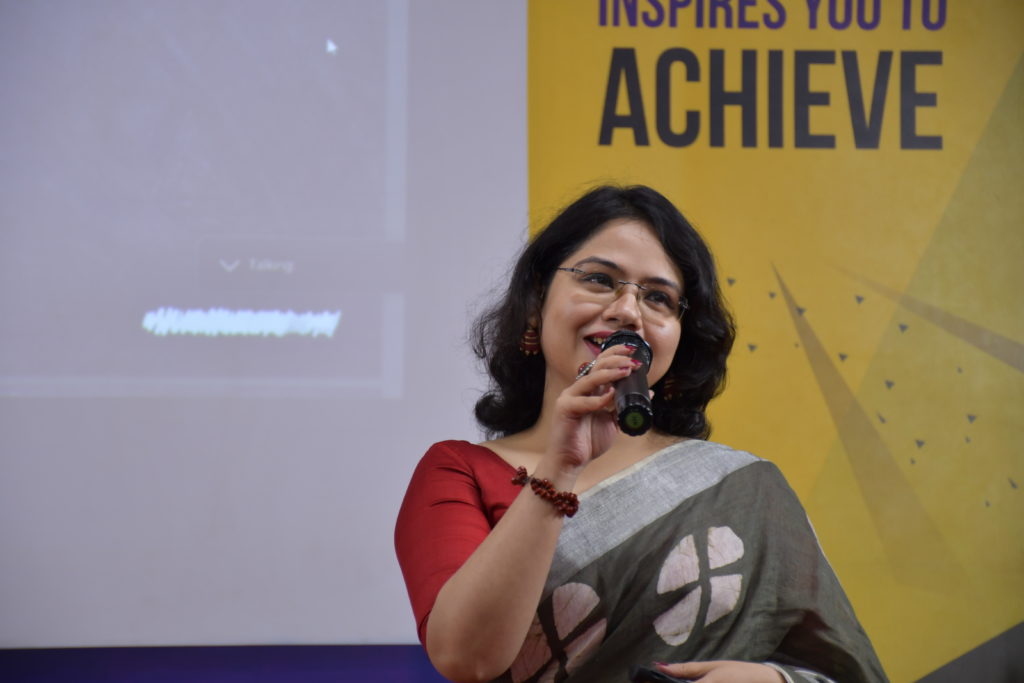 Speaker – Chandrima Roy
Topic – The New Age Media : The Art for Engineering Approach
Chandrima is an elocutionist, professor, and founder of "Kabitay Kathalap," took the stage to
talk about "The New Age Media." She highlighted the dynamic changes that the media industry
has undergone in recent years and how it has shaped our lives. Chandrima's engaging talk
explored the impact of new media on society and the role of responsible journalism in this digital
era.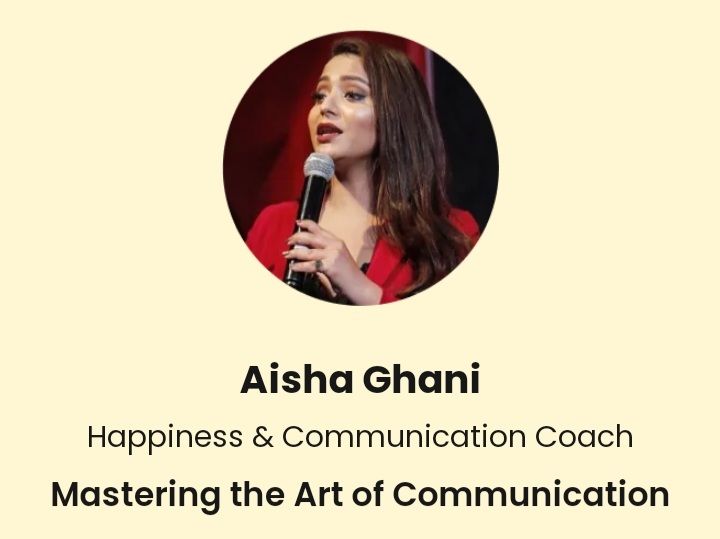 Speaker – Aisha Ghani
Topic – Mastering the Art of Communication
The final session of the day was led by Aisha Ghani, a happiness and communication coach.
Aisha shared her insights into mastering the art of communication, a skill crucial in the field of
media. She emphasized the significance of effective communication in building relationships,
resolving conflicts, and fostering a positive work environment. Aisha's session left the audience
inspired to enhance their communication skills.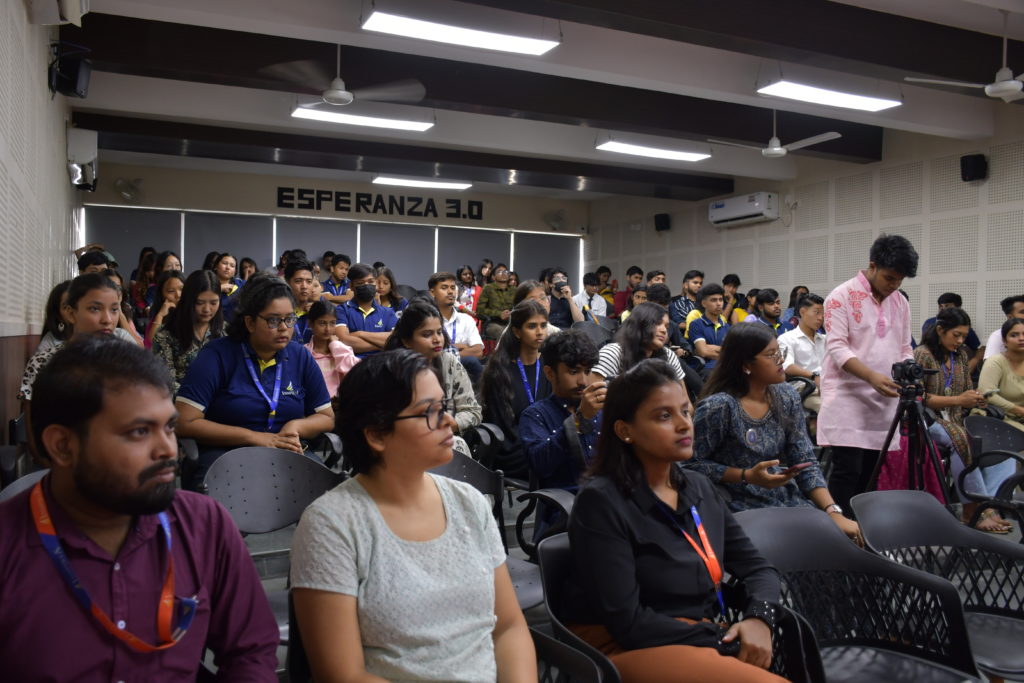 Esperanza Media Fest was a culmination of diverse topics and dynamic speakers. From discussing digital media credibility to branding, new age media, and mastering communication, the day provided valuable insights and knowledge to the attendees. The event served as a testament to the power of media and its role in shaping our world. As the curtains closed on this day, participants left with a deeper understanding of the media landscape and the skills needed to succeed in this ever-evolving field new age media and communication. Esperanza Media Fest not only celebrated the spirit of media
but also left an indelible mark on the minds of all who attended this beautiful event.