Have you already started noticing the change in the sky and those white fluffy clouds in the bright blue sky?? Those green fields that are starting to get covered by the "kaash phul" ?? Yes, you are right! Durga Puja is almost here within less than a month.
Durga Puja is around the corner and there is already a buzz about it. People have started shopping and planning. The ones who live far away from their home have most probably booked their tickets to return home and enjoy the 4 days of puja.
Being an out-and-out Bengali from Kolkata, to me Durga puja is all about pandal-hopping (not to mention the irritating blisters caused due to wearing brand-new shoes!!), friends and family reunion, and —– oh God! street foods!
Here I am today to share with you the Must try-out Street foods of Kolkata during Durga Puja.
Let's dive in.
1. Puchka
Golgappa, Pani Puri, or Puchka – there is no introduction needed for this all-time favorite street food. The flavor burst that happens when you bite into the crispy outer puri, with the mix of spicy, tangy liquids gushing into your mouth takes you straight to foodie heaven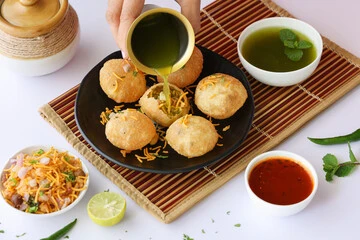 2. Kolkata Kathi Roll
Among the street foods of Kolkata, the Kathi rolls are possibly the most versatile, with the most popular versions being egg and chicken rolls. The possibilities are endless with many variations of flavors and fillings available, including vegetarian ones. Best eaten with green chutney and crunchy raw onions, they make for an excellent snack at any time of the day, while also being filling enough to see you through a busy evening of pandal hopping.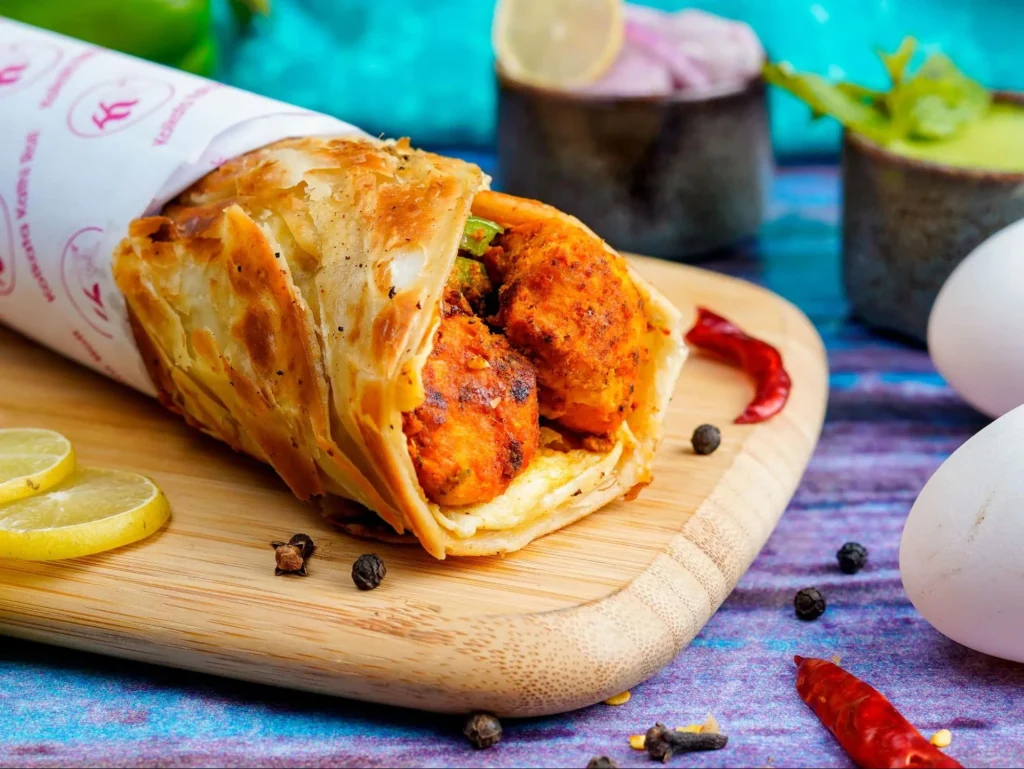 3. Ghugni
Ghugni is Bengal's answer to Chole, with motor (white peas) being the star of the dish. During Pujo, Ghugni can usually be found outside all pandals. A good ghugni has the peas boiled to melt-in-the-mouth consistency is mildly spiced, and garnished with fresh coriander, raw onions, and coconut bits.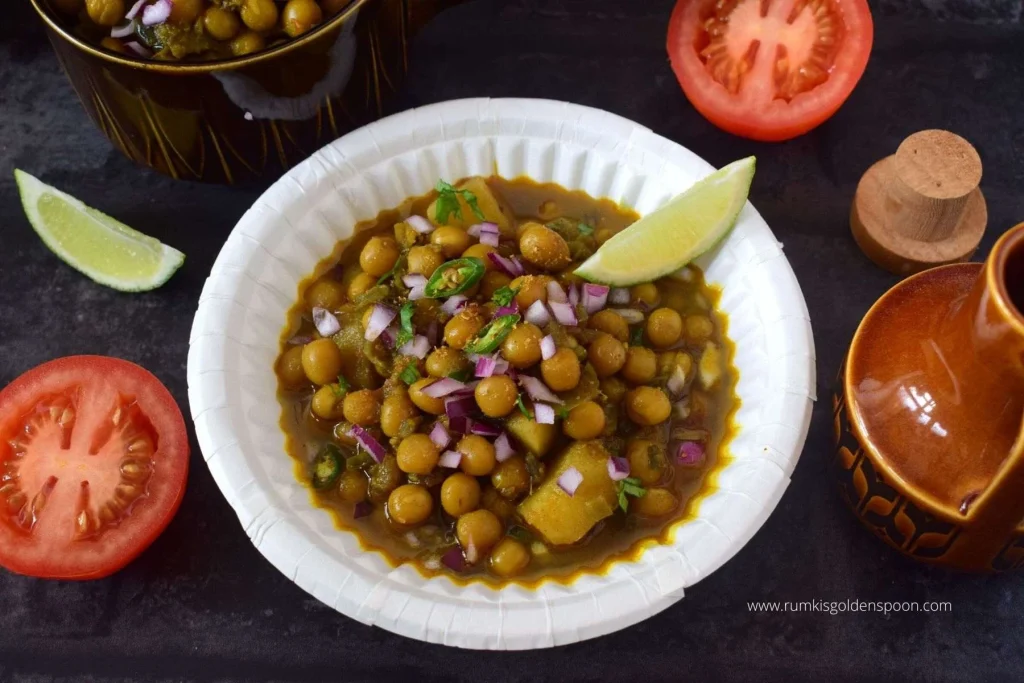 4. Chop
Minced fish, mutton, or chicken coated with breadcrumbs and deep fried, this irresistible dish is a Durga puja exclusive, rare to find otherwise. There is also a variation made with aloo for vegetarians.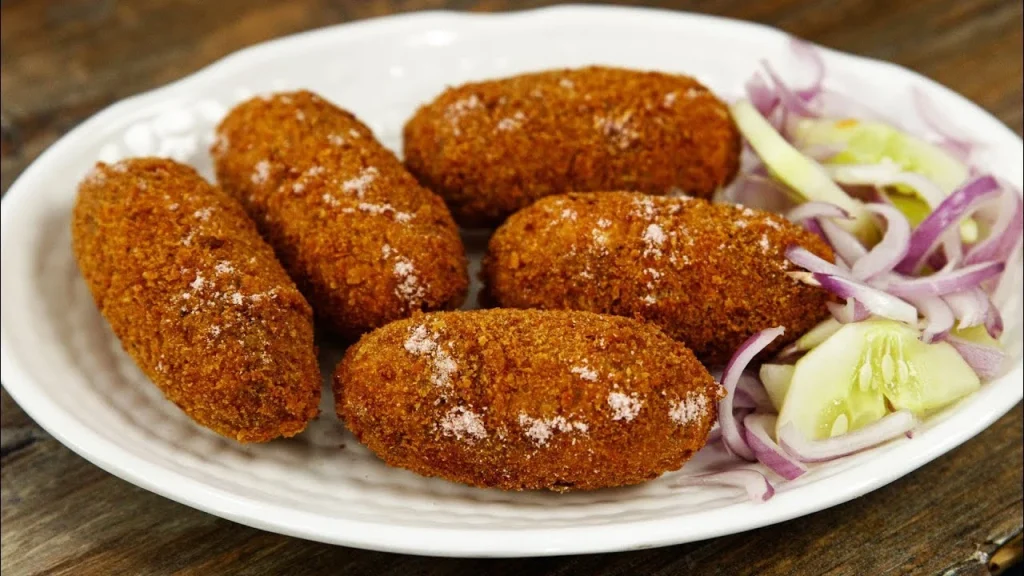 5. Kolkata Biriyani
Be it Arsalan, or Haji or Aminia, you have to try Biriyani this time, or else that would be downright injustice to the whole fiesta. Without getting into the biryani debate, it is safe to say that Kolkata's Biryani is one of the best, with tenderly cooked meat and mildly spiced potatoes being the stars of the dish. There are multiple locations where one can find amazing biryani, but chicken and mutton Biryanis from Arsalan's and Aminia's are time-tested favorites. They have multiple branches across the city.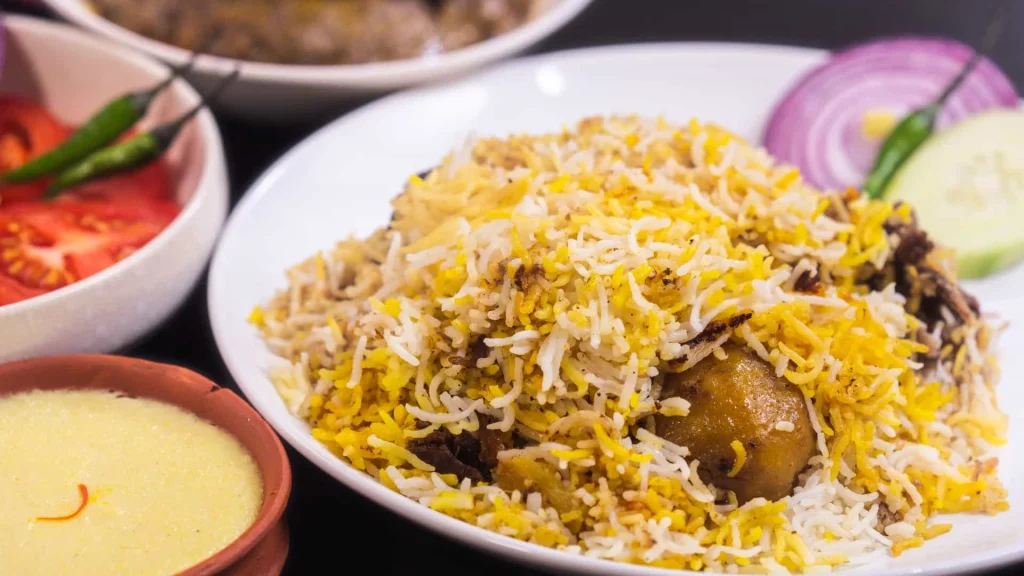 6. Indo-Chinese Street food
This is no new but yeah I had to mention this genre of street food. Momos, both steamed and fried, are available with a variety of stuffing including fish, chicken, pork, and vegetables. (Psst, don't miss the sauce and the soup that it comes with!) The chow-mein and the chili chicken are also popular favorites, available outside every pandal.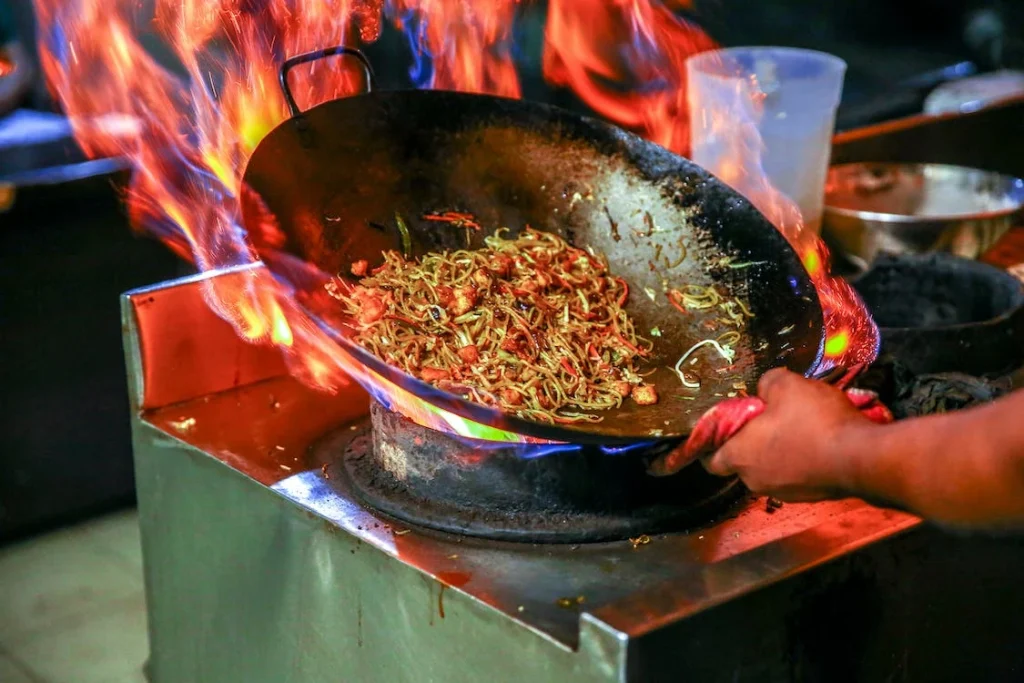 7. Mishti Doi
Khane ke baad kuch meetha ho jaye? While tangy, spicy snacks dominate the street food scene, Mishti Doi is the Bengali queen of sweets found in all stalls outside pandals. The creamy, caramelized sweet yogurt is served in tiny earthen pots and is a good change from the other spicy fare.
So, that was the top 7 must-try-out street foods of Kolkata during Durga Puja. I am sure there must be other tryouts as well, so let us keep that for the next blog. Before that do try out these delicious food items and enjoy your time and celebrate Durga Puja with joy and happiness.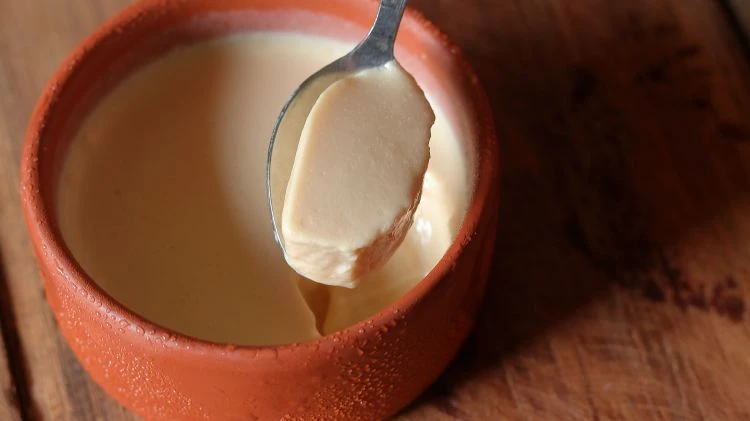 Thank you.
Author:- Abhishikta Roy