"Sometimes when you sacrifice something precious, you're not really losing it. You're just passing it on to someone else."

~Mitch Albom
Freedom was not gained in a day, not in a week or a month, it was a struggle over the years. We have arrived at the 73rd Independence Day. For 73 years we have been imbibing the spirit of freedom. Being an Indian, we rejoice and treasure within us the essence of patriotism.
Inspiria celebrated the 73rd Independence Day with its faculty and students. The program started with a parade to show respect to the martyrs. The national flag was unfurled by Mr. Rahul Gupta, Head Operations and Mr. Indrajit Chatterjee, Head Academics of Inspiria Knowledge Campus.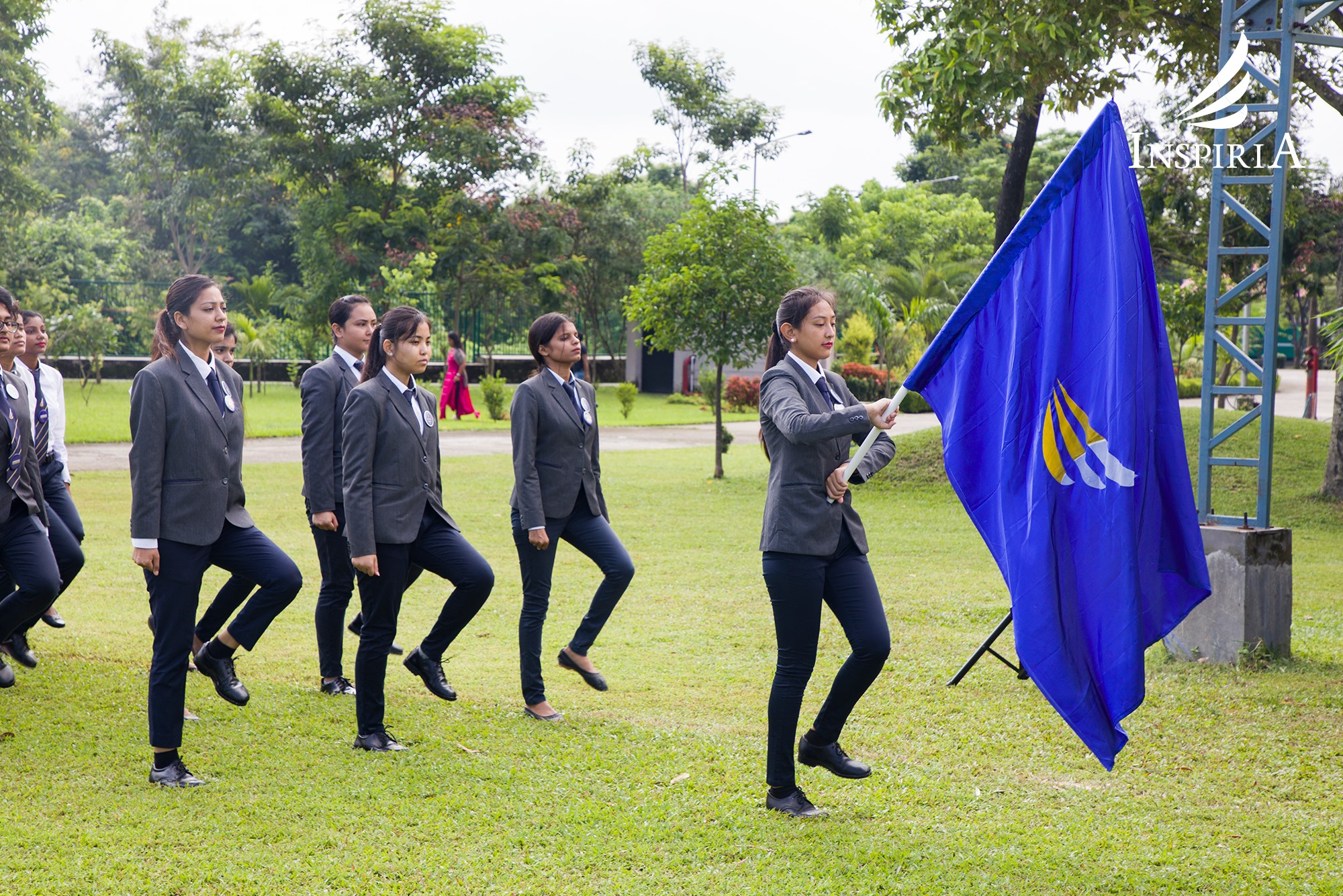 After the flag hoisting, the National Anthem was sung in unison. All the members were then asked to assemble and the cultural program began with Anjali and Deebja hosting the program. Dipyaman Mukherjee presented his speech in a poetic way containing a rhetorical question, "Did India really gain independence?" It was addressed by Mr. Indrajit Chatterjee with a satisfactory speech. Mamima Rai performed a dance gracefully and with a patriotic feeling which was followed by the distribution of medals on the recent football match held at Inspiria. A choir was presented by a group of students which mesmerized us.
A special song by two students, Aryandra Khan and Soumajeet Vaidya invited applause from us all. A troupe dance by the students representing the struggle of the freedom fighters in the border ensued. The presentation of 'Upfront Alfaaz' performed by Rahul Singh elaborated some of the happenings taking place in India and how we citizens neglect and procrastinate. It was followed by a cultural program which ended with a drama showing the struggle of the freedom fighters and how their bravery and courage lead to Indian independence.
Patriotism resides in every citizen and celebrations take place in every part of the country but responsibilities are fulfilled by only a select few. On this occasion we learn to become responsible citizens of this country and fulfil our duties with pride. Jai Hind!
Contributed by:
Uma Devi
Samiyo Dong