Affordable, filling and satisfying. The three perfect words for describing street food. We all know how many times we have chosen our nearby chacha's biriyani over some expensive rajma chawal or our nearby aunty's momo over a café and honestly, never regretted it. Here are some great spots in and around SF Road Siliguri one should definitely try if they are into street food.
The Jhal Muri Stall
If you are familiar with West Bengal you definitely know how much they love their Jhal muri, and the speciality of this stall is that it not only has one type of the usual Jhal Muri you would find elsewhere but has different varieties like. He originally opened and operated his stall at Punjabi para and later shifted to SF Road.
The masala Rahul bhaiya uses in his Jhal Muri is actually hand made. He roasts, grinds and mixes everything himself at his own house. And it is the very place that got the attention of masterchef Sanjeev Kapoor. This is the one place every Jhal Muri lover must visit.
'Yummy, Spicy and Tasty'.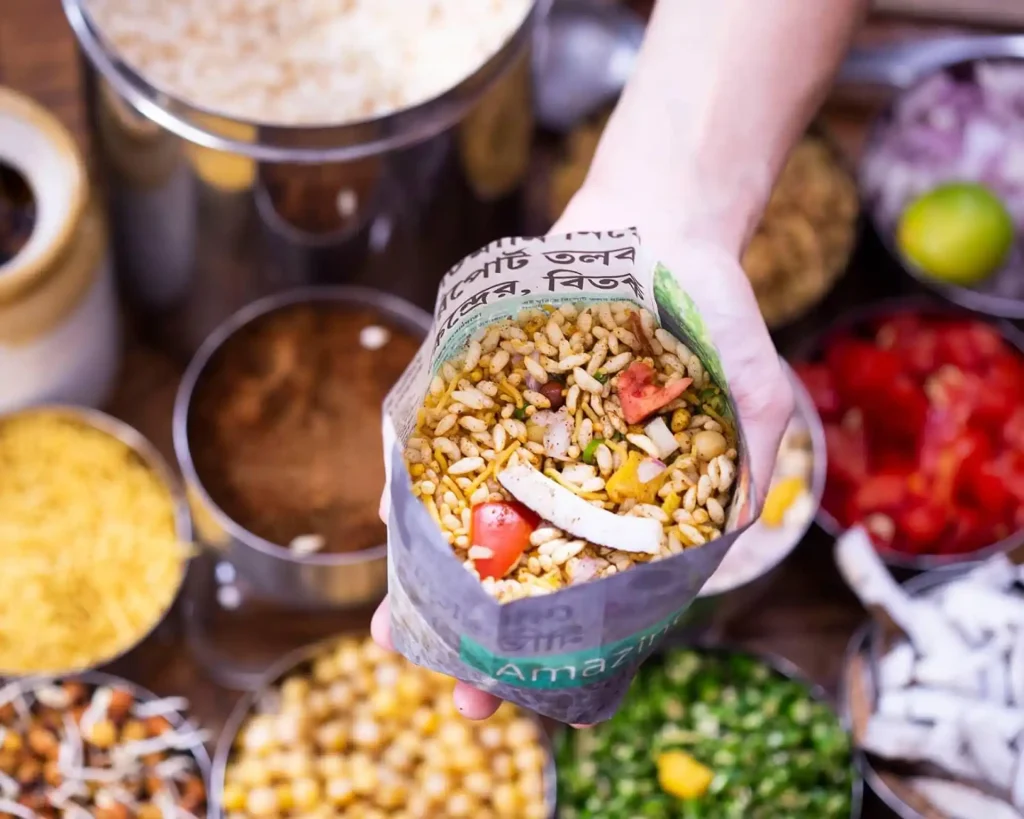 Shyam Paw Bhaji
If you are a vegetarian and are worried about finding an all veg street food stall this is the perfect spot for you and your vegetarian cravings. As the name suggests they have got finger licking pav bhaji. But that's not all they serve. They have a few different types of rolls, momo and burgers. This is another good place to satisfy your cravings.
'Bhaji Which is incomplete without paw'.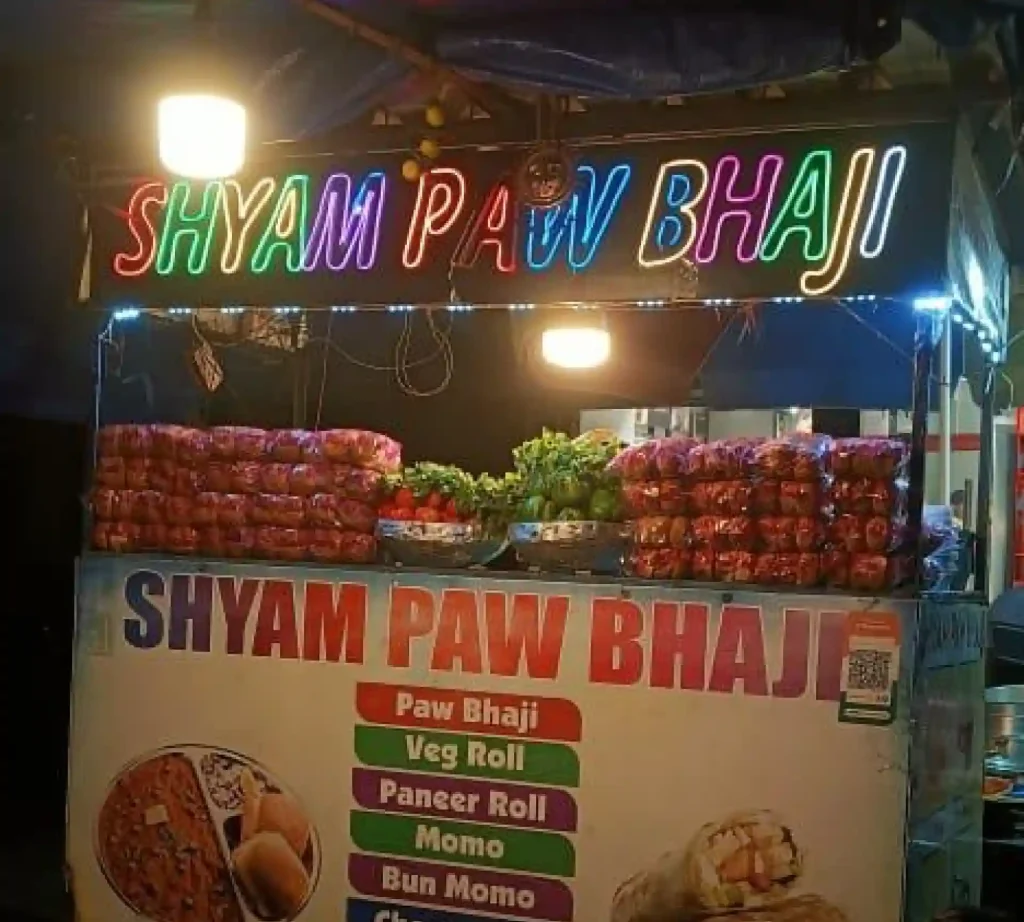 Jalpan's Momo
This is another great vegetarian spot for just momo lovers. The momo here is worth all your attention and money. There are varieties like the cheese stuffings, the veggie stuffing and also the bun momo. Bun-Momos is the type of momos in which the momos are between pav or buns. You would also find other options like pav bhaji. It is an affordable place as a plate of momo (8 pcs) would just cost you 40 bucks. But you need to be fast as the early bird catches the worm first.
'Our First Love Is Momo'.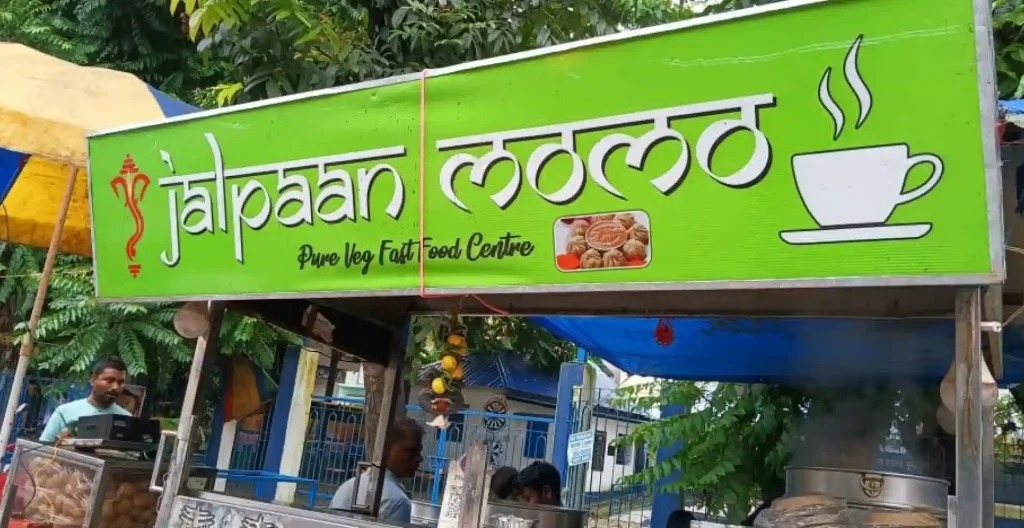 Lajawab Soda Shikanji
A desi desert liked by each and everyone Indian of any age is 'Chuski' also known as golla. Like this you can find tasty chuski in 'Lajawab Soda Shikanji' located in S.F Road near Bandhan Bank. It has started by Arun Sahani quite a year ago. Here you will get varities types of chuski and juices. There are approx 7 flavours of chuski and such famous flavours are 'Kala-Khatta', 'Mixed Flavour' and 'Rose Blue Flavour'. In juices there are 12 types of flavours such as 'Rose Soda', 'Cola Soda'. The price range of chuski starts from 30bucks to 60 bucks and the price range of juice starts from 40 bucks to 60 bucks.The timings of the shop is from 6.00pm to 10.30pm.
'Here you can visit and enjoy the chuskiiiiiiii with your loved ones and with your family ☺'.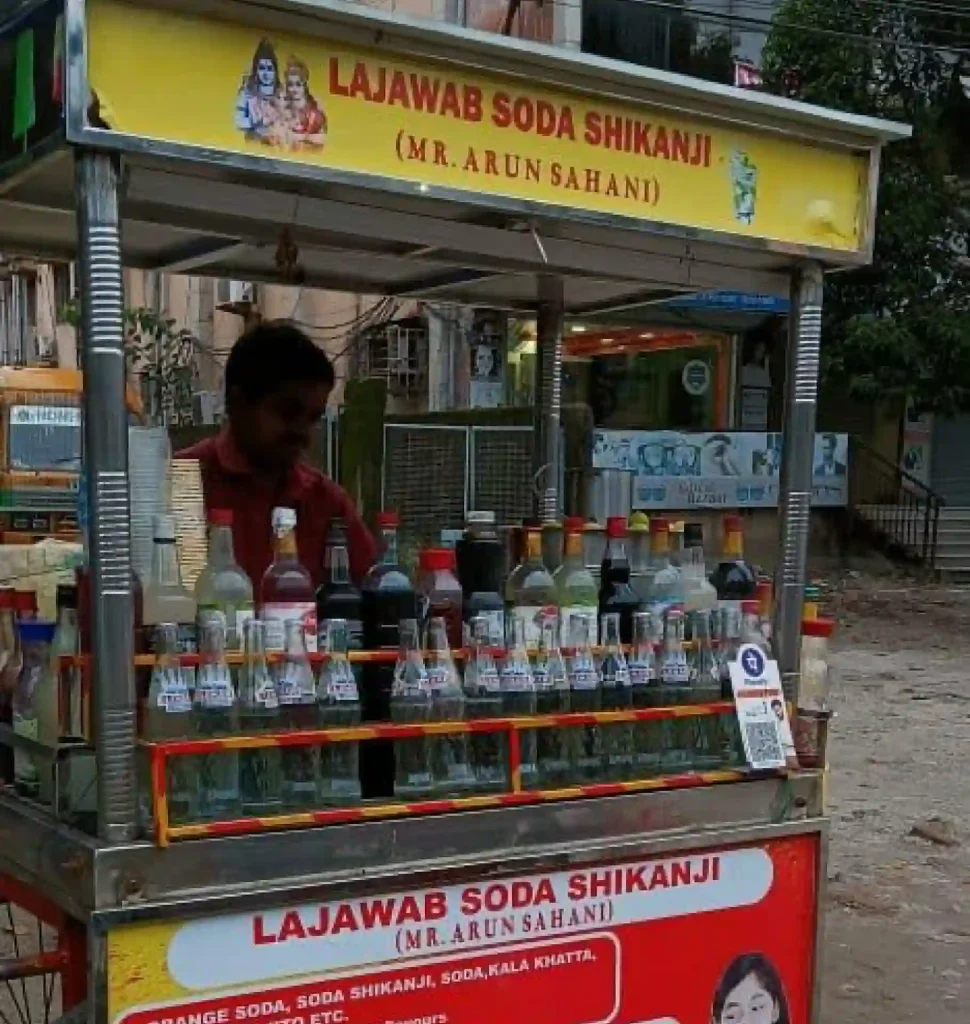 Krishna Ka Mashhur Litti
Litti a dish which is love for Biharis and also famous among the peoples of other states. With the love from Bihar our Krishna Bhai came to Siliguri with the authentic taste of Litti. Here you will get the litti dipped in the ghee which is just awesome. Our Krishna Bhai has been doing business over here for 10 years. Here you will get plain litti of Rs. 30 and ghee litti of Rs. 40. The shop is open from 5.00pm to 10.30pm.
'Ae babuni aapan naam Litti rakh la, kahe ki tohar kathir aag mein hath daal leb'.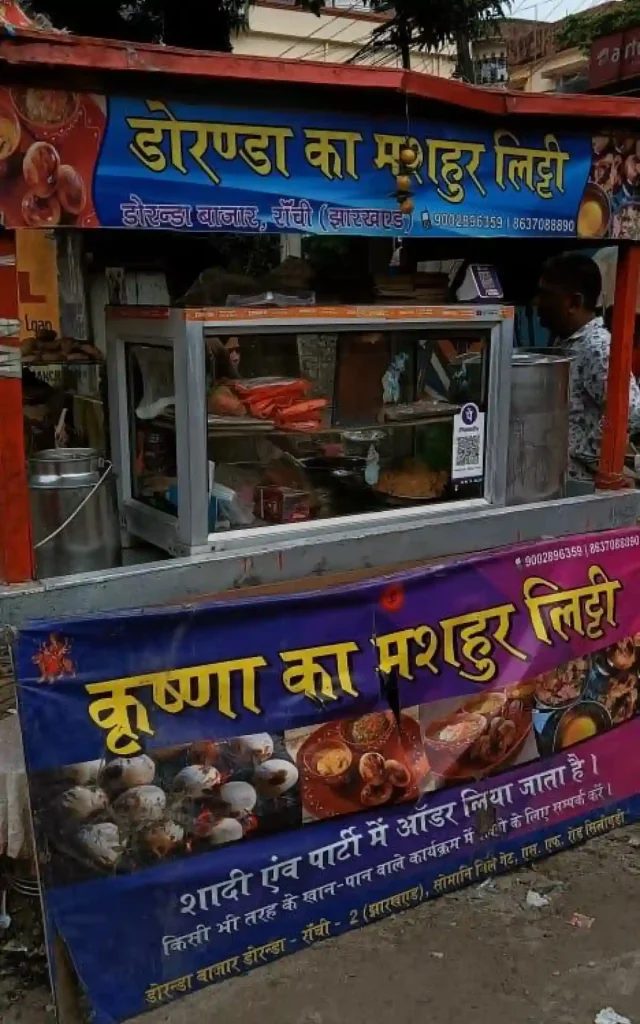 Credits: Anjali Das