Raksha Bandhan is just around the corner and there's no better way to spend it than with your siblings, than getting cozy in your bedroom while it's raining outside and you try to sneak under those silk sheets and blankets, watching Netflix in the afternoon and planning snacks for your night stay. Staying at home with siblings can be really fun, and we are here to help you spice things up with 5 movies you can watch while you are in your pajamas with your siblings waiting for the popcorn to be cooked.
Home Alone
The 1991 superhit still rocks Christmas and Stay-at-home holidays.  Home Alone follows the story of Kevin Macalister played brilliantly by Macaluay Culkin who gets left behind by his family who have planned their Christmas holidays in France, Paris, when a couple of robbers plan to break into the house. This turn of events provides a very chaotic and humorous angle to the movie, making it a much-watched holiday classic that can be enjoyed over and over again.
OTT platforms available – Disney+ 
Rating out of 5:- a solid 4.5.
WATCH THE TRAILER – Home Alone (1990) Trailer #1 | Movieclips Classic Trailers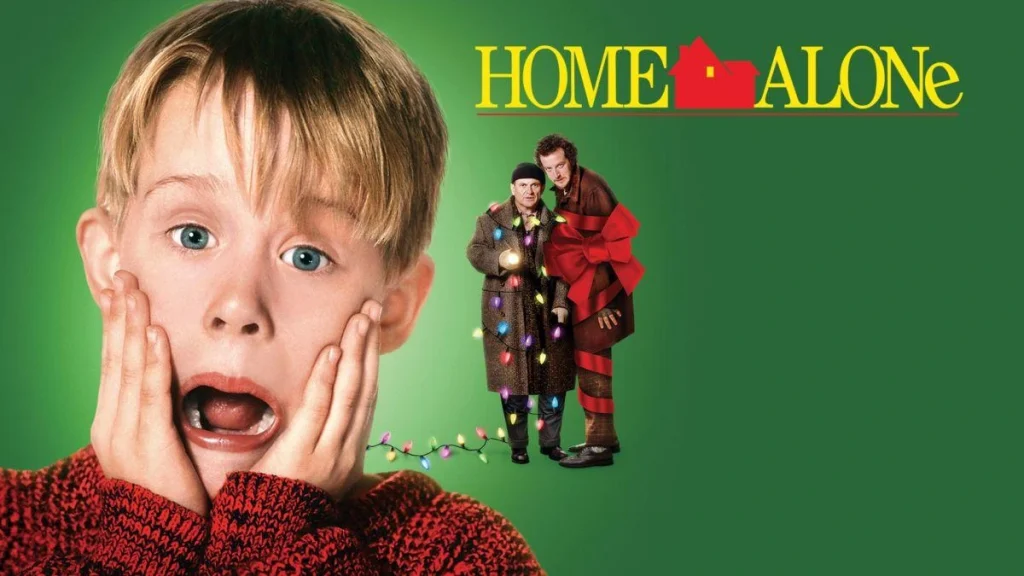 La La Land
Bagging 6 Oscars in the year 2017 La La Land went on to become one of the most successful movies in the history of the competition since 1967. Resonating with the audience, the story is a modern-day musical that aids the viewers with a trip to the world of dreams, music, and the golden generation of Hollywood. Emma Stone playing Mia and Ryan Gosling portraying s the jazz pianist Sebastian shine immaculately on the screen and their chemistry is just top-notch. The movie dives deep into their personal aspirations while also exploring their romance. Certainly, a must-watch with your cousins and siblings in a get-together. 
OTT platforms available- Amazon Prime Video
Rating out of 5:-  4.0  
WATCH THE TRAILER – La La Land (2016 Movie) Official Trailer – 'Dreamers'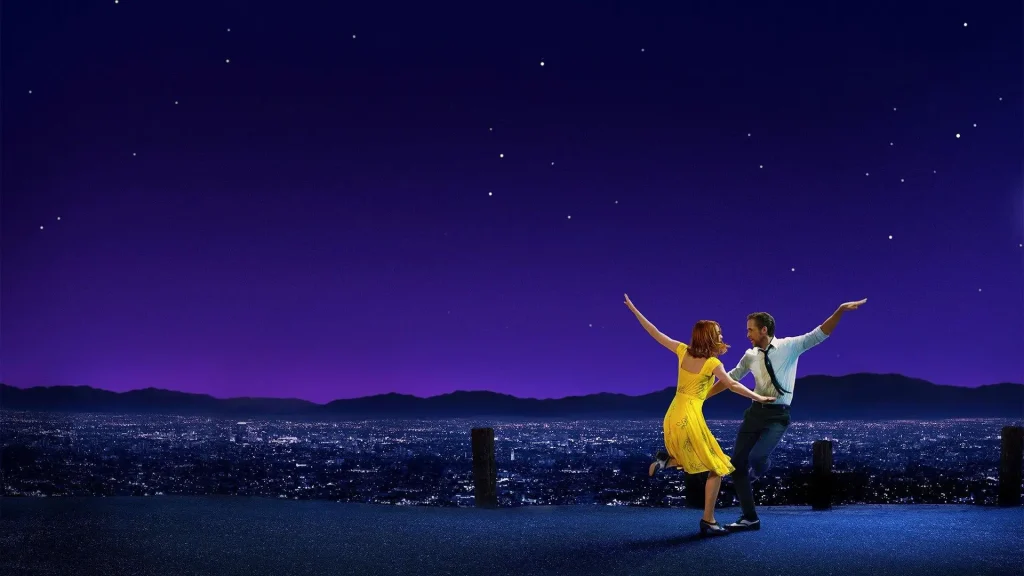 Ocean Waves
The Studio Ghibli film that came out in the year 1993, based on the 1991 novel of the same, was written by Kaori Nakamura, and serves as an excellent starting point for anime watchers. Everything about it seems about just right. The aesthetics, the storyline, everything. The story is set in the city of Kochi and follows a love triangle in the life of two friends and a new girl who transfers to their high school from Tokyo. Distinguishing itself from other Studio Ghibli films, Ocean Waves heavily focuses on realism and the realistic side of life.
OTT platforms available:- Netflix.
Rating out of 5:- a possible 6?
WATCH THE TRAILER : Ocean Waves – Official Trailer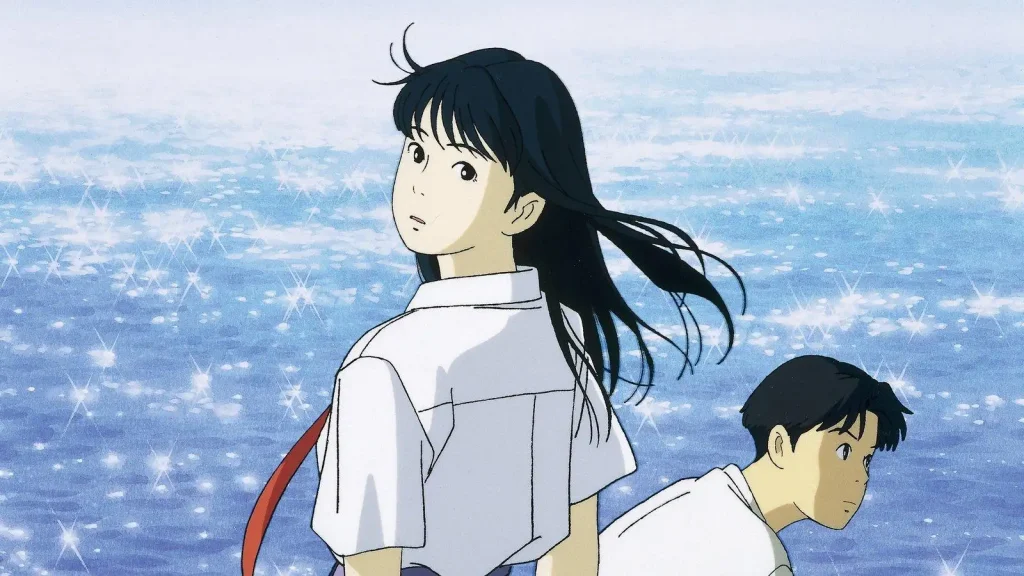 Zindagi Na Milegi Dobara
Released in 2011, the comedy-drama follows the story of three school friends who planned a trip to Spain, in high school, where each one of them gets to try out three different activities of their choice. The love angle of the story Arjun, is carried by Hrithik Roshan who falls for Laila, portrayed by Katrina Kaif in the movie, who later ends up getting married. This film is a must-watch when you are with your siblings, with its tap-dance performances, paragliding, and scuba-diving shots turning out to be quite exciting and stirring to watch.
With musically euphonious music ZNMD sure turns out to be one of the best movies with a mellow and low-beat Rnb soundtrack.
OTT platforms available:- Netflix
Ratings out of 5:- whooping 4.8 
WATCH THE TRAILER:  Zindagi Na Milegi Dobara | Official Trailer | Hrithik Roshan, Farhan Akhtar, Abhay Deol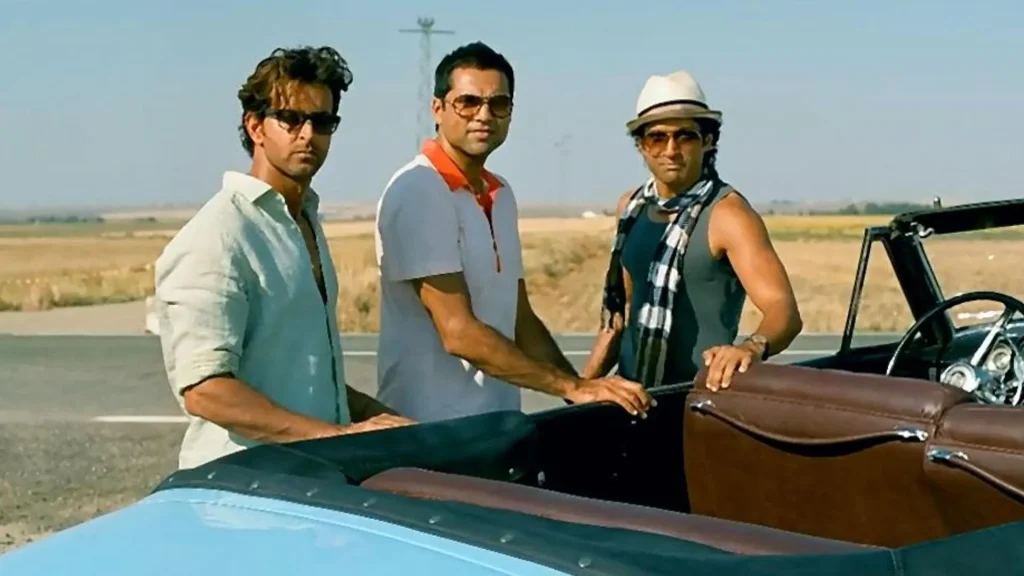 When Words Bubble up like Soda Pop
A bubbly celebration of youth and expression takes place when Yuki meets Sakura where a romance starts with communication issues. Premiered at the 2020 Shanghai Film Festival, the Japanese slice-of-life drama anime produced and distributed by Netflix is directed by Kyohei Ishiguro. The second anime movie on the list, talks about warm afternoons, the Japanese show of Hanabi (fireworks), and how Sakura the central character possesses a unique way of expressing himself through haikus and is part of a  Summer Haiku club. Haiku is basically a  Japanese poem of seven syllables in three lines of five, seven, and five usually bringing forth emotions of nature. He goes on to fall for a girl named  Yuki who is insecure about her braces and hides behind a face mask.  Set against the backdrop of a summer music festival and the show of Hanabi, the movie emits vibrant and colorful emotions all throughout, but make sure you sit with a bunch of napkins and tissue paper cause it might get teary at times.
OTT platforms availability:- Netflix
Ratings out of 5:- SOLID 5. A must-watch.
WATCH THE TRAILER: Words Bubble Up Like Soda Pop | Trailer | Netflix Anime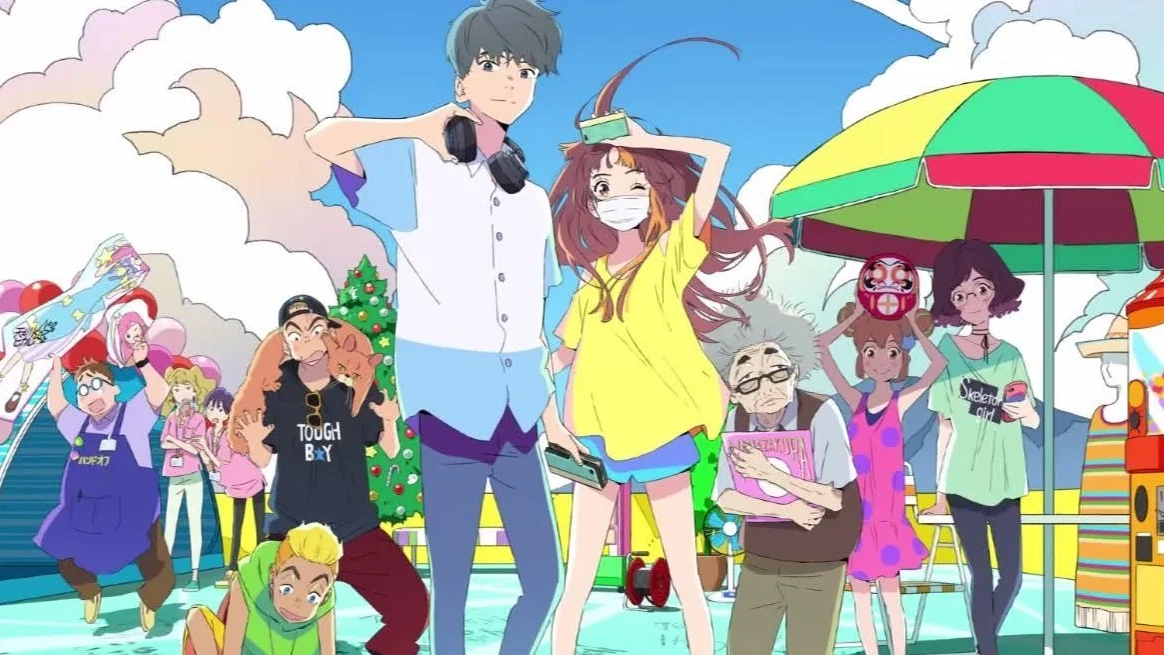 That's it from us, hope you liked the list, make sure you tell us your experiences and the reaction from your siblings as well. Wishing a very happy Rakhi to all the brothers and sisters who are celebrating it .
Credits: Parampreet Dutta, BMS (2nd Year)